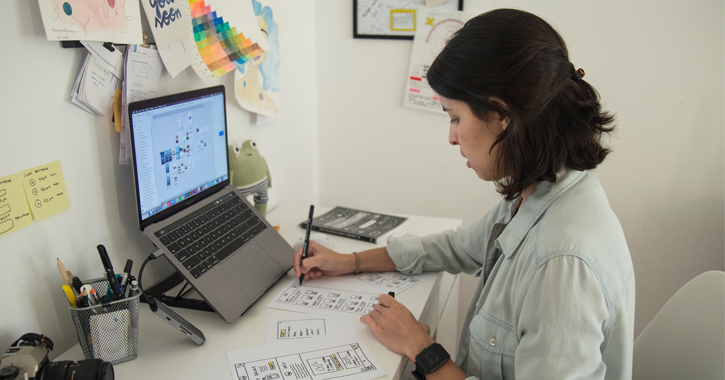 Hi, nice to meet you! 👋🏼
I'm Vanessa Canoso, a creative and passionate UI/UX designer based in Barcelona.
I started developing my designing skills while studying Advertising & Marketing at Belas Artes (São Paulo, Brazil, 2011). I also completed another degree at the same university, this time in Photography and Visual Arts.
Out of college, I worked for 8 years as a freelance advertising photographer. From this entrepreneurial journey, I learned a lot about managing clients and understanding their needs. This experience also taught me how to find creative solutions to different kinds of problems. From structure my business as if it was a corporate organisation to dealing with unexpected problems and tight deadlines
During this period I also completed the Graphic & Web design specialization at SENAI SP (2018). I applied this knowledge in freelance jobs, which also allowed me to acquire a good sense of aesthetics and artistic conventions, that I am applying in my work as a UX designer.
I officially began my professional career as a UX/UI design at the end of 2019, when I started a UX/UI specialization at Calarts (California Institute of the Arts) and completed several courses at the IDF (Interaction Design Foundation) and IDEO. They were a source to develop my skills-set and UX/UI methodologies.
In 2020, I had my first experience leading a design project for Healthy Entrepreneurs, a Dutch Foundation active in East Africa. Seeing users respond to my design decisions was fascinating to me. Learning and iterating over the design with the purpose of improving their lives was especially gratifying. There is always something to learn in the UX field and that motivates me to take every opportunity to broaden my skills.
More about me:
Besides design, one of the things I love the most is traveling and meeting new people, discovering their culture, and learning about them. That drives me. I am also a big fan of yoga, meditation, paddle, playing guitar, and painting :)